Services / Specials
» Auto & Truck Repair Farmington, New Mexico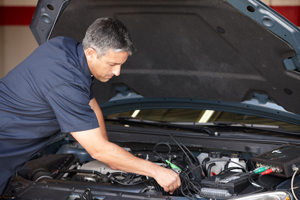 Our store offers several specials to save you money on our services. Maintaining a car can be expensive, so we strive to lighten the load and keep you coming back whenever your car needs it. Check out our current specials below.
Uncle Bob's Auto & Truck Repair offers a number of services to keep your car working great or fix a pressing issue so you can get back on the road.
Oil Changes
We offer oil changes for cars of any type and complete them in 20 to 40 minutes. Our mechanics remove the old filter, take out dirty oil, and replace it with the type of clean oil that works best for your car. You should change your oil every 3,000 miles or every 3 months.
Brakes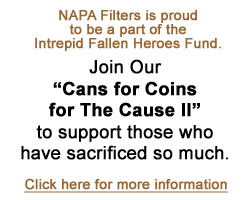 Worn brakes are dangerous when you're driving and can cause damage to other parts of your car such as the tires, wheels, and gears. Whether you need new brake pads, lines, rotors, or a whole new system, we will fix your car as soon as possible.
AC Service
Uncle Bob's Auto & Truck Repair fixes air conditioners to keep you comfortable in Farmington's hot temperatures. From easy repairs such as coolant refills and filters to an overhaul of your compressor, blower, or ventilation system, we will get your car cool again so you can enjoy a relaxing ride.
Tune-Ups
Tune-ups mean different things to different mechanics, but at our auto repair shop, it includes customized maintenance and small repairs to make your car run more smoothly. From spark plug replacement, new air or fuel filters, and tire balancing to fluid flushes and more, a tune-up is a full once-over to ensure fuel efficiency and extend the life of your car.
DOT Inspections
Uncle Bob's Auto and Truck Repair offers DOT inspections on most light and medium duty vehicles, including cars, SUVs, trucks, and vans. We can also inspect some commercial vehicles such as delivery trucks, ambulances, and small busses. These inspections ensure your vehicle passes emissions testing and look for any problems that could cause unsafe driving conditions. In a short amount of time, our mechanics can give you a full report on the condition of your car and inform you of any repairs that should be made immediately. We can schedule a service appointment or make recommendations as needed following the inspection.
General Engine Repair
We also offer general engine repair, which is any type of repair needed to get your car started or running properly again. There are many components to the engine, both minor and major, and we will inform you about the cost and time frame of the repair and whether replacement is necessary.
Exchanging Transmission
Uncle Bob's Auto & Truck Repair can exchange your transmission for a new one that will work for your car. While this is a major repair, it can often serve as the better alternative to buying a new car. We can also exchange a transmission from manual to automatic, and vice versa.
Shocks
A major component of your suspension system, worn shocks create a rough, bouncy ride. Without the absorption when driving over bumps in the road, the vibrations can damage other parts of your vehicle including tires, the frame, and wheel bearings. Our mechanics will replace your shocks to bring back the protection you need for safe and smooth driving.
Struts
Also part of your suspension system, struts support your shocks and stabilize your car on the road. Your struts may need to be replaced if your car drifts to one side or steering becomes shaky. If yours are cracked, broken, or damaged, we will install new struts on your vehicle to restore proper steering.
Batteries
Uncle Bob's Auto & Truck Repair offers new batteries for any type of car. Stop in our shop to pick up a battery to put in yourself, or get your vehicle here so we can install it for you. We use the top name brand, Interstate.
Fleets Welcome
Some auto repairs shops don't have the capabilities to handle large vehicle fleets, but we do! Uncle Bob's Auto & Truck Repair welcomes groups of taxis, vans, cars, and trucks from different businesses. We can create a customize service plan for whatever you need done on each car. Talk to us for more information.
U-Haul
Our auto shop also works with U-Haul to service their trucks, move heavy equipment, and keep all types of vehicles up and running. U-Haul has been in business since 1945 and has grown from a small venture to the nationally successful company it is today. They made it possible to rent a trailer one way from city to city throughout the U.S. For more information, visit their website www.uhaul.com.